Lindsay Starkey, DVM, PhD, DACVM - Parasitology
Assistant Professor, Department of Pathobiology
Augurn University College of Veterinary Medicine
Heartworm Diagnostics: Antigen Tests Alone Aren't Enough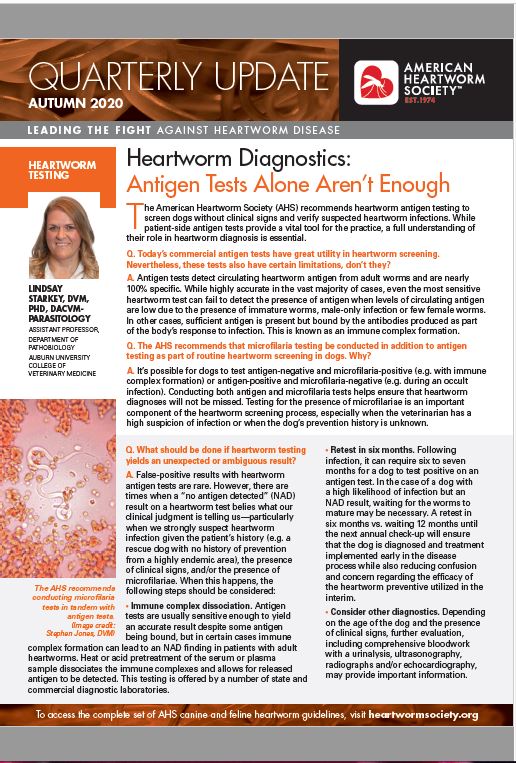 The American Heartworm Society (AHS) recommends heartworm antigen testing to screen dogs without clinical signs and verify suspected heartworm infections. While patient-side antigen tests provide a vital tool for the practice, a full understanding of their role in heartworm diagnosis is essential.
Q. Today's commercial antigen tests have great utility in heartworm screening. Nevertheless, these tests also have certain limitations, don't they?
A. Antigen tests detect circulating heartworm antigen from adult worms and are nearly 100% specific. While highly accurate in the vast majority of cases, even the most sensitive heartworm test can fail to detect the presence of antigen when levels of circulating antigen are low due to the presence of immature worms, male-only infection or few female worms. In other cases, sufficient antigen is present but bound by the antibodies produced as part of the body's response to infection. This is known as an immune complex formation.